Are you tired of buying cheap quality toys? Do not worry, in this blog, we are giving you the 10 Best Toys Companies in India.
"Toys not only entertain, but they also build minds, instil goals." by our honourable Prime Minister Narendra Modi.
The global toy industry worth Rs.7 lakh crore in relation to that the Indian toy industry only worth Rs.4000 crore. So, we (India) have a great opportunity to excel in this field. We at The Unboxing Toys support the "Vocal For Local Toys" and "Team Up For Toys".
So, here are the best 10 Indian Toy Companies, you can consider them while purchasing toys.
Funskool:
It is founded in 1987 and founded by Ravi Mammen, headquartered in Chennai, Tamil Nadu. Funskool is a company that brings branded and quality toys to Indian consumers.
Funskool also owns these brands:
Giggles : Infant & Preschool Toys

Fundough : Dough

Handicrafts : Arts & Crafts

Play & Learn: Educational range of puzzles
Some Popular Products:
Beyblade

Asmodee Games

Endless Games

Othello

Rubiks Rummikub.
Website: http://www.funskoolindia.com
Centy Toys:
Centy Toys Founded in the year of 1990, located in Kirti Nagar, Industrial Area New Delhi. It is leading manufacturer of Automobile Miniature Models, and they are the first mover in the manufacturing Scale Model of Indian Vehicles.
Some Popular Products:
Ambassador Taxi (Door Opening Feature)

CNG Auto Rikshaw

Farm Tractor

Santro Car

Bharat Post Truck
Website: https://centytoys.com/
Dimpy Toys:
Dimpy Toys is one of the best toys companies in India. It is founded in 1990 with the aim to improve the development growth of the children by making high-quality products.
They manufacture Plush Toys or Soft Toys, and the best part is that they have an official plush license of big brands such as Disney, Looney Toons, Frozen, Marvel, Doraemon, Shinchan, Hello Kitty, and many others. Dimply Toys is best in its quality as they follow all the eco-friendly material and all safety measures while making a plush/soft toy.
Their Plush toy is represented in a Bollywood Movie "Shivaay". We personally like their stuff.
Some Popular Products:
Pebble plaz,

Hand Puppets,

Doraemon

Marvel Super Heroes.
Website: https://www.dimpytoys.com/
Fun Zoo Toys:
Fun Zoo Toys is one of the best toys companies in India. They also manufacture soft/plush toys. The idea is founded in 1979, by M/s. Kridnak Udyog and later Fun Zoo Toys are formed by Mr. Naresh Kumar Gupta.
They are one of the leading manufacture and exporter of soft toys. The toys they manufacture are made up of nom-toxic material and stuffed with Polyester Staple Fiber (PSF).
Some Popular Products:
Bal Krishna Stuff Toy

Cushions and Hearts

Julie Girl Doll

Little Ganesha

Teddy bears
Website: https://funzootoys.com/
Shumee Toys:
Shumee Toys is a leading toys companies in India that design open-ended wooden toys, games, and activity boxes for ages 0 to 6. It was founded in 2014, by Meeta Sharma Gupta – An alumna of IIT Delhi and Harvard.
Shumee Toys believe that "play is 90% child and 10% toy". We loved this statement as it shows they more focused on providing happiness to the kids which is the main objective of any toy company.
Their toys are Eco-friendly, Child-safe, Made in India. They use wood and cotton in their toys and they are ASTM-certified for safety and quality.  
Popular Products:
Build a DIY Wooden Chair

Peppa Carnival Playblocks

Wooden Cooking Set

Ice Cream Magnetic Set

Clutch Ball For Babies
Brainsmith:
The idea for Brainsmith was born in 2016, by co-founder Tejal Bajla and Akshay Jalan. They are more focused on the early learning of children.
They deal in Wooden Toys, New Born Cards, Furniture, Children Story Books, Quantum Cards, and Swoora Music Toys.
Some Popular Products:
Mini Drums, Rattle

Wooden Chair For Kids

New Born Cards like Animals, Expressions, etc.
Website: https://www.brainsmith.in/
Khanna Toys:
Khanna Toys is a leading manufacturer, trader, and supplier of premium quality of toys. It was founded in 1979, in Delhi (India). They are famous for the quality range of Roly Poly Toys, Pull Along Toys & Ride Toys, Push N Go Toys, Push N Spinning Toys, Kitchen Set & Fruit Set Toys, Friction Powered Toys, etc.
All Non – Toxic Material and Made in India.
Popular Products:
Spin Top

Kitchen Toy Set

Frictions toys like Car, Bus, Dog, etc.
Website: https://www.khannatoys.com/
Awals Creation Toys: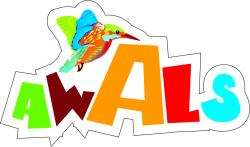 Awals Creations was founded by Mr. Darvinder Singh in 1988 Delhi. The company fulfils all the needs and wants of kids. Awals Creation deals in various varieties of toys.
Made in India, and Non – Toxic Material is the best part of Awals Creation.
Some Popular Products:
Catch and Throw Game

Abacus and Rattles

Pyramid ring

Hopping Horse
Website: http://www.awalscreations.com/
Toy Zone:
Toy Zone is also one of the best toy companies in India, it has a license of many brands like Toy Story, Batman, Motu – Patlu, Shinchan, Doraemon, etc.
Toy Zone stated its manufacturing in 2002 and mainly focused on the Ride-On Toys.
Popular Products:
Baby Walker

Tri-Cycle

Scooter

Doll House.
Website: http://www.toyzone.in/
Toy Ghar: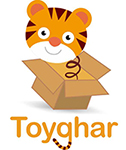 ToyGhar is founded in 2013. It is a Mumbai based company that manufactures the toys for the age of 3 years to 15 years. They are the only toy companies that manufacturing electronic toys in India.
Some Popular Products:
Remote Control Car

Gyro Drone

Binocular toy
Website: https://www.toyghar.in/
So, these are the top 10 best toys companies in India. Hope you find this blog informative. If you have any queries do comment below we will surely help you to find the best solutions.
Thanks again for reading. Hope this is helpful!